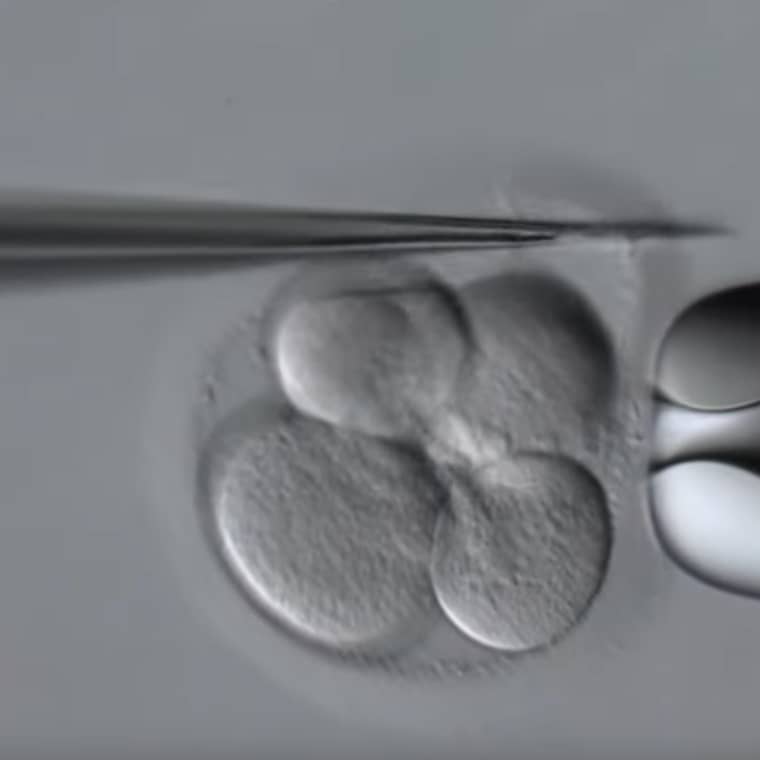 Making a small hole in the layer surrounding the embryo to facilitate its implantation.
Assisted hatching is a technique that consists in making a small hole in the layer that surrounds the embryo to help its growth and facilitate its implantation in the uterus. It is carried out before transferring it.
This technique is highly recommended for women who have unsuccessfully undergone several IVF cycles and/or over 37 years of age. In this type of patients, an increased chance of achieving pregnancy using this technique has been observed. It is also recommended when the outer membrane of the embryo is especially thick, a fact usually associated with the mother's age.
Treatments to which you can add this technique
Also select the treatment with which to combine this technique and add it to your budget.
Other options you may need
Add them also to your budget and calculate the total cost.