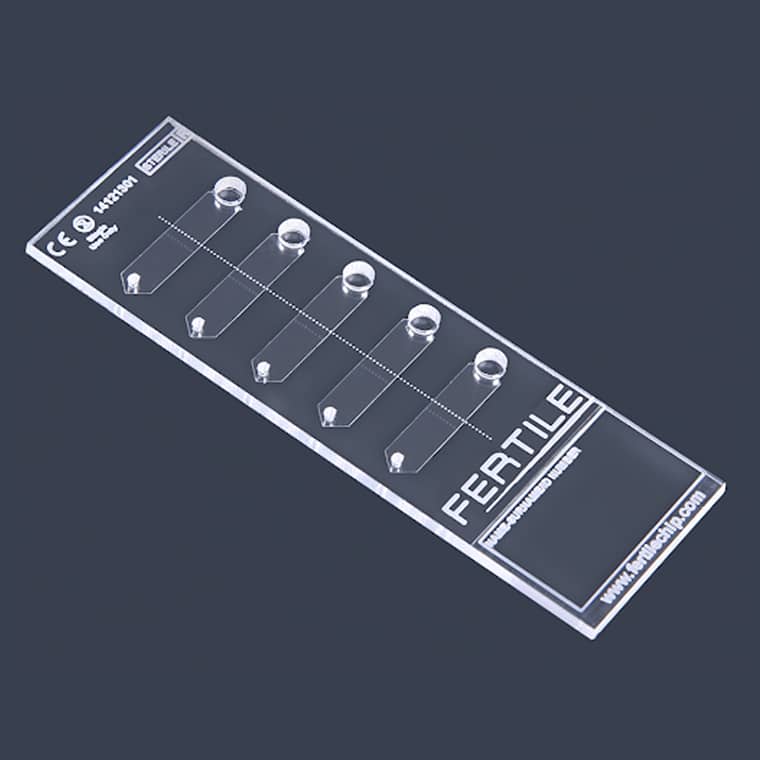 Device for the selection of spermatozoa
Fertile is a device that allows to select the best spermatozoa in order to increase the success of an In-Vitro-Fertilisation treatment.
The Fertile chip selects those spermatozoa that have a better morphology, less DNA fragmentation and lower levels of reactive oxygen species (ROS).
Fertile is specially indicated in cases of DNA sperm fragmentation, a pathology that can cause infertility, repeated failures in assisted reproduction techniques or recurrent miscarriages.
Treatments to which you can add this technique
Also select the treatment with which to combine this technique and add it to your budget.
Other options you may need
Add them also to your budget and calculate the total cost.