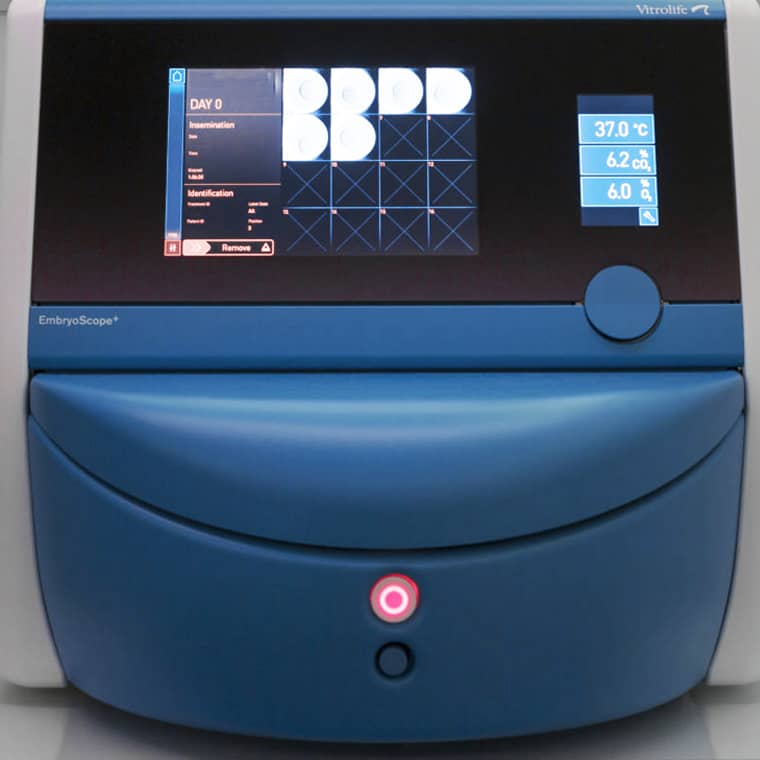 It is a latest technology incubator that keeps the optimal physiological conditions for the embryo development in the IVF laboratory. It has a camera that is continuously capturing images and records them creating a video of the embryo development. In this way, it is not necessary to open the incubator every day to watch the embryos, hence changes of temperature and oxidative stress are avoided, which ensures a better development. Furthermore, it allows choosing those embryos with the greatest potential for implantation to transfer to the mother.
Their use is indicated in any In Vitro Fertilisation treatment, but especially when the embryos are going to stay longer in the laboratory: if they are going to be transferred to the mother 5 or 6 days after fertilisation to carry out a genetic chromosome analysis or to take them to blastocyst stage, what we call long culture.
Treatments to which you can add this technique
Also select the treatment with which to combine this technique and add it to your budget.
Other options you may need
Add them also to your budget and calculate the total cost.